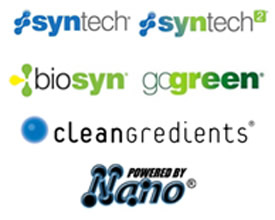 NanoBind® is a proprietary humified soil extract with 9 essential soil microbes included in the formulation. The soil remediation product is now "Powered by Nano®." Smaller than an atom, Nano® particle technology is a revolutionary approach to creating substances from particles engineered at the molecular level. The soil remediation product works by providing an organic substructure with an extremely high ion exchange capacity where the Na+ and Cl– ions can bind and be charge neutralized (via an ionic bond). The carbon chain then becomes a food supply for the natural soil and product's adjunct microbes, which over time dissipates the salt. The Nano particles significantly increase the degradation process by facilitating the transfer and uptake of nutrient by the microbial population.

View TDS & SDS Supporting Documentation
*You must sign-in or register for a free account
Want to learn more about this effective tool for salt spill cleanups? Contact our headquarters by calling (877) 797-2811 or sending an email.
Proudly serving the oil and gas industry throughout the world.