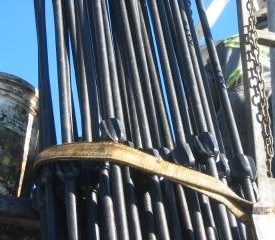 NanoDissolve® is a revolutionary product and xylene substitute combining several proprietary solubilization chemistries that are now "Powered by Nano®". Smaller than an atom, Nano particle technology is a revolutionary approach to creating substances from particles engineered at the molecular level. Due to their size, the Nano particles drive the proprietary blend of liquification chemistries deep into even the toughest deposits, providing superior dissolving and reliquification capabilities not seen in other xylene substitute products. Now deposits can be addressed even with minimal flow or agitation.
View TDS & SDS Supporting Documentation
*You must sign-in or register for a free account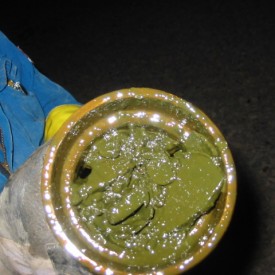 Features & Benefits of Our Xylene Substitute:
Great alternative to toxic chemistries like Xylene
Increased oil and gas production
Reduces oil viscosity
Does not require heating
Does not require removal prior to refining
Reduces under deposit corrosion
Rapid line clean up
Reduces pumping fees
Prevents redeposition
High flashpoint
Low evaporation properties
Purchase Xylene Substitute Today
Heartland Energy Group can provide your oil or gas operations with an eco-friendly xylene substitute that can handle deposits while minimizing flow and agitation.
For additional inquiries about our xylene substitute, call or email our  headquarters at (877) 797-2811.