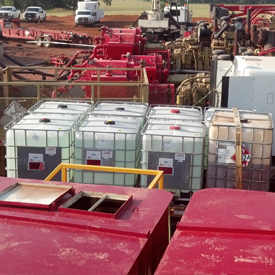 Heartland Energy Group, Ltd. is pleased to offer an environmentally friendly and direct replacement for EB (2-butoxyethanol); commonly referred to as "Butyl" or mutual solvent. Heartland's SSF is a colorless and highly pure solvent replacement that is derived from renewable and sustainable sources. SSF is a great alternative to formulations where non petroleum based and "green" ingredients are desired. Benefits of SSF include its purity, lack of irritation and sensitization and environmentally friendly nature.
Due to the nature of SSF's structure, SSF can attack both water soluble dirt and water insoluble oils and greases making it a valuable tool for the oilfield. SSF is compatible with Oil Safe AR®. SSF is non-DOT regulated, non-fuming, OSHA and EPA compliant. SSF is manufactured with ingredients set forth by Cleangredients as Environmentally Safer Ingredients.
SSF can be used as a key "green" replacement ingredient in the production of cleaners, degreasers, water-based coatings, solvent based coating systems and acid-solvent combination treatment systems for the oilfield.
View TDS & SDS Supporting Documentation
*You must sign-in or register for a free account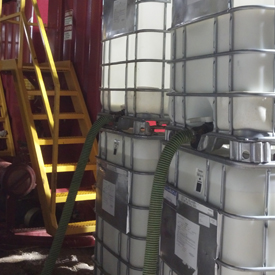 Features and Benefits
An excellent replacement for mutual solvents
High solvency characteristics that penetrate hydrocarbon deposits
Water soluble solvent
Listed on the Cleangredient database
Increased penetration capabilities for paraffin and sludge removal
Enhanced removal of fines
An excellent alternative for the use of Xylene in acid treatments
Derived from an environmentally sustainable and renewable process
Water wets formations
Penetrates hydrocarbon deposits
An excellent surface tension reducer
Ready to experience a Brutyl product like never before? Call (877) 797-2811 or send an email to learn about SSF. 
Proudly serving oil and gas industry throughout the world.