Heartland Energy Group, Ltd. is pleased to offer an environmentally friendly iron complexing additive that will effectively prevent precipitation of iron compounds during well completions, workovers and intervention as well as the treatment of drilling fluids in oil, gas and water wells.
VOA is 100% natural and made with ingredients that are FDA GRAS approved. VOA is a unique blend of amino acids and vitamin derivatives that can be found at most natural food stores and as an ingredient to many of our everyday foods.
VOA is Non-DOT regulated, non-fuming, OSHA and EPA compliant and carries a triple zero hazardous materials index score. VOA is manufactured with ingredients set forth by Cleangredients as Environmentally Safer Ingredients.
View TDS & SDS Supporting Documentation
*You must sign-in or register for a free account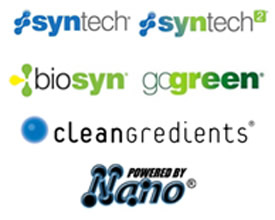 Features and Benefits
Effective for stimulation treatments and workovers
Can be used to treat or remove scale or weighting agents in reservoir drilling fluids
Prevents precipitation of insoluble products that lead to formation damage
Listed on the Cleangredient database as approved formulating ingredients
Chelating compound that effectively associates with ferric and ferrous iron to form soluble complexes
This green chemistry is a safer alternative to EDTA, acetic and citric acids
Can be used effectively to temperatures that exceed 400º F
At Heartland Energy Group, Ltd. we do our best to help your business be the best it can be. For product-specific information, call (877) 797-2811 or send an email.
Proudly supplying the oil and gas industry with green chemistries.